Park Activities
ADVANCED RESERVATIONS ARE STRONGLY RECOMMENDED for the 2023-24 Season. Limited walk-ups will be permitted. No guarantee space will be available without an advance reservation.
Sledding 
Family fun for everyone. Our family friendly sled hill is located adjacent to beautiful Lake Tahoe. Spend a session sliding and laughing on our man-made sled hill. Disc rental is included with the purchase of your sled hill session. No outside sleds permitted.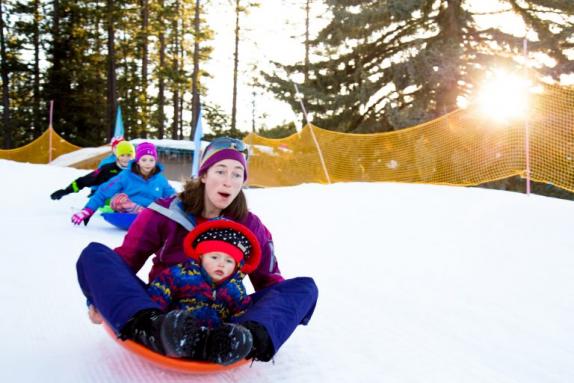 Snowshoeing
This fun winter adventure has a very small learning curve and you will be out exploring on the snow in no time. We carry snowshoes in a variety of sizes for adults and children and are available to rent when you reserve your snowshoeing session.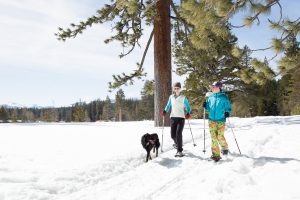 Skiing
Experience the thrill of gliding on snow. Our groomed cross country ski trails wind around 4km of meadow terrain with views of Lake Tahoe. Trails are groomed daily with both traditional cross country ski tracks and wide lane for skate skiing.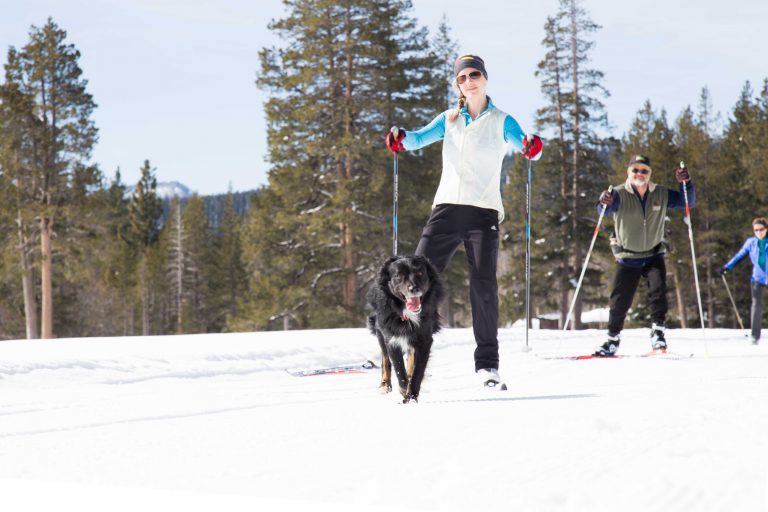 Ice Skating
Whether or not you live in an area that receives true winter weather, getting out on the Tahoe City Winter Sports Park Ice Rink is a great way to embrace the season. Skating teaches balance, improves strength and encourages kids, and adults, to keep trying. Ice skates and skating aids are available for rent.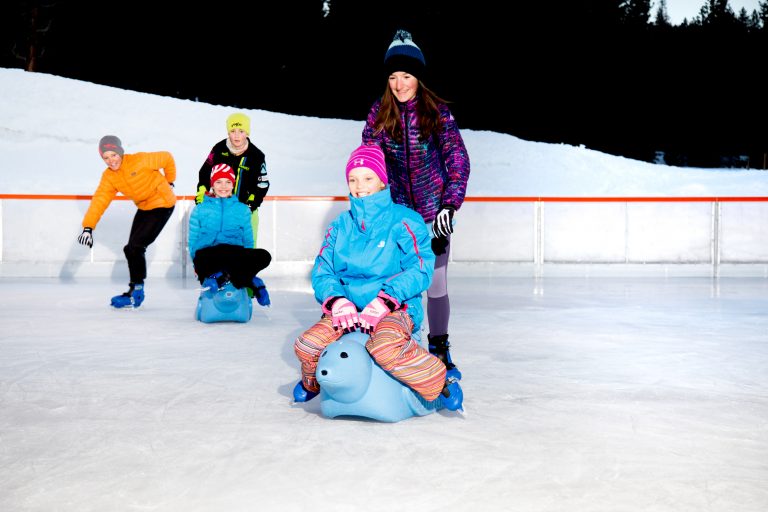 Dog Owners
As a dog owner I agree to respect the following guidelines when skiing or snowshoeing with my dog at the Tahoe City Winter Sports Park:
• Leashes are required at the trailhead and parking lot.
• Dogs are not allowed in the day lodge, except for service dogs.
• Always clean up after my dog. Poop bags are provided free of charge.
• Please place all doggie bags in the garbage cans placed along the trail.
• Stay on designated dog trails only.
• When on trail, keep your dog close to you and under voice command.
• Skijoring, being pulled along by a harnessed dog, is not allowed at the Winter Sports Park.
• Dogs are not permitted on the sled hill or ice rink.
• Please leave aggressive and unruly dogs at home.